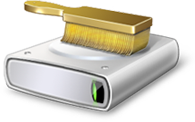 To keep your computer running at maximum performance it is very important to regularly perform various system tasks. This helps to quickly repair small issues as they occur, rather than letting the small issues build up and potentially cause more serious issues. The most important of these tasks include the disk defragmenter and disk cleanup tools. Another problem that is often overlooked, however, is spyware.
"Spyware" refers to programs that gather information about your computer and web surfing habits without your knowledge. This information is then sold to a third party company as a means of generating revenue. Many PC users inadvertently acquire spyware through the downloading of free software available across the web. The software is not necessarily malicious, but there are often little extras offered which, if not unchecked, could potentially also install spyware.  The more programs you install, the more spyware you could potentially have on your hard drive.
Your computer is always writing information to your hard drive, no matter what you do. Your computer attempts to keep all file information in the same location on your hard drive. As you add and delete files, blank spaces are left between your files. As you add new programs or files, your computer tries to use these blank spaces.
Over time, this reading and writing of files can affect the way your computer performs. The files eventually become scattered in multiple locations rather than in the same location. The more scattered the information becomes on your hard drive, the more time it can take your computer to locate files, which in turn significantly slows down the performance of your computer.
The problem with spyware is that it also impacts the performance of your computer. It can make your computer very sluggish and unresponsive.
Here are three steps you can take to improve your computer's performance.
Step 1: Delete Spyware
The first thing you should do is to delete spyware files or programs from your computer. To do this, you can use a free software program such as Ad-Aware SE Personal Edition from LavaSoft. With this program, you can scan your computer for spyware files. Then, you can select and delete them from your computer.
Step #2: Perform a Hard Disk Cleanup
Once you have removed all spyware from your computer, you need to clean up temporary and unwanted files from your hard disk.
Click START.
Click  "All Programs," and select "Accessories".
Select "System Tools," and click "Disk Cleanup".
Select the drive to clean up (usually your C: drive).
The Disk Cleanup tool will then scan your computer for files that can be removed from your computer to free up space. You can safely erase all temporary and Recycle Bin files. You can also check the box of any other files you want the program to erase.
Step #3: Defrag your Hard Disk
Once all the spyware and temporary files are removed, you need to defragment your hard drive. This helps to organize files that may have become scattered over your drive so that they are placed in sequential order as intended.
Click START.
Click  "All Programs," and select "Accessories".
Select "System Tools," and click "Disk Defragmenter".
Select the drive to defragment (the same drive from step 2).
Select "Analyze" and the disk defragment tool will scan your hard drive to determine if defragmentation is necessary.
At the end of the scan, this tool will let you know what route to take. If defragmenting is necessary, continue through the process as instructed by the tool.
Once, you complete these three steps, your computer should now be able to operate faster and more efficiently. These steps must be performed at least once a month.
Our Free Computer Maintenance tool can help automate important tasks to keep your PC running at maximum performance. Sign up for our free software to ease the process of maintaining your computer's top speed.
..