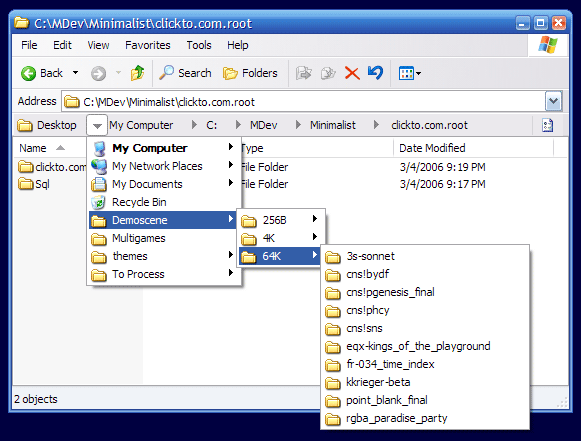 Unless you're not using a Windows machine, it's more than likely Windows Explorer is one of the programs you use often.  It navigates, opens, deletes and modifies files, and serves like a window into your machine.  It is a complete necessity and holds a burden only a Mac's Path Finder can relate to.  With something  you use so often it only makes sense to customize and personalize it to increase computer productivity.
Here are some free Windows Explorer add-ons that will help you tackle your technological voyages and save you time and money.
Especially at work, transferring files is a common occurrence, whether transferring information to a flash drive, an external, or even to another network computer. Windows can hinder this productivity with many different ways. If you have the file open that you're trying to copy, or if files share the same name there will be an error. These are just some of the reasons errors will pop up and stop a transfer. When Windows stops one of these mass file transfers with multiple errors then you don't know where it started or stopped.
Without having to deal with that kind of head-ache there are third party programs that are available. TeraCopy is free for download and is supports Windows 7×64, has error recovery, as well as a list of other functions/capabilities and settings to make this your effective replacement for file copying.
If you are a productivity junky like me, then QTTabBar may steal your heart (like it did for me) for its primary feature. QTTabBar essentially allows there to be multiple tabs within a Windows Explorer. This saves you the trouble of having numerous Explorers open and cluttering your view, taskbar, and desktop.
This is the same concept for having multiple tabs in browsers such as Firefox, and Chrome that allow multiple tab browsing.  QTTabBar is available as a free download and has even moved to sourceforge (a home to open source free software) while gaining traction and quite a following of users.
Explorer Breadcrumbs is definitely a handy add-on and feature that can increase your PC productivity.  It lets you navigate and travel to and fro within folder hierarchies so you don't have to repeatedly tap the back button.  Its addition to the Windows Explorer is seamless so its modifications don't stand out, while also still providing Explorer the ability to retain the custom themes and colors that a user has set.
Windows 7 and Vista users may feel like they've seen this before, as this function is already built in for them. But for Windows XP users who do not have this ability, try using Explorer Breadcrumbs.
If you know if other great productivity tools for Windows Explorer, share them with other PC users in the comments below.
…