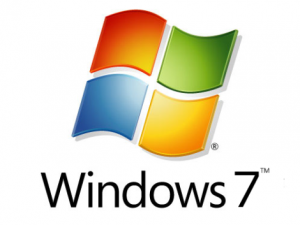 So, you want to know how to do more with your copy of Windows 7? Check out our ultimate list of Windows 7 tips and tricks from Windows resources all around the web.
After you check these out, you'll find yourself taking advantage of several Windows 7 features that you may not have even known about before. You may even find yourself teaching your friends and family a trick or two!
Lifehacker helps you get an understanding of how to use all of the features available through the Windows 7 taskbar. Here you'll learn several taskbar shortcuts, how to tweak your taskbar settings, as well as how to pin items to your taskbar, among other things. Or, if the new taskbar isn't your thing, you can learn how to revert back to the Windows XP/Vista style Quick Launch bar.
From using jumplists to access frequently used folders to using checkboxes to bulk-moderate files and folders, this post from the Dumb Little Man blog shows you how to be more productive in Windows 7.
In this Maximum PC post, you can learn some of the lesser known features of Windows 7, including how to calibrate text rendering, access hidden wallpapers, and disable those annoying User Account Control (UAC) pop-ups that appear every time to try to perform a task.
Windows 7 adds loads of great shortcuts for switching between apps, moving windows around your screen, moving them to another monitor altogether, and much more. Here's a quick-reference master list of the best new Windows 7 shortcuts. Brought to you by Lifehacker.
Your fresh installation of Windows 7 gives a 'one size fits all' configuration, but there are countless ways in which you can tweak the standard operating system to make it better suit your particular needs. Check out TechRadar's tutorial post to learn how to make Windows 7 look better with a few clicks.
As good as Windows 7 is, it's not perfect out of the box. Here are a few tweaks and tricks you can use to make this excellent OS even better. Provided by Deb Shinder of TechRepublic.
Windows 7 has helped bury some of the bad will generated by its underloved predecessor, Windows Vista, but that doesn't mean it can't be improved a bit more in certain areas. These registry hacks from ExtremeTech will help you get more thorough personalization—like changing the look of the logon screen, the Taskbar, or even Internet Explorer 8′s title bar—by digging deeper—into the Registry.
If you're bored with being greeted by the same blue Windows 7 login screen as everyone else, customizing it is pretty easy. With a few free tools, and this tutorial from Lifehacker, you can have a login screen all your own.
In one of our own posts here at Free Computer Maintenance, we discuss some quick tips that can help speed up the performance of your Windows 7 computer.
Though many Vista haters now love Windows 7, a well-built OS isn't a perfect OS. Check out these five applications that tweak Windows 7 and customize it to your heart's content.
Special thanks to all of the writer's whose content is featured in our ultimate list.We appreciate you taking the time to provide us with excellent resources and tutorials on Windows 7!
Do you know of other great resources for Windows 7 tips, tricks, tweaks, and hacks? If so, share them in the comments below.